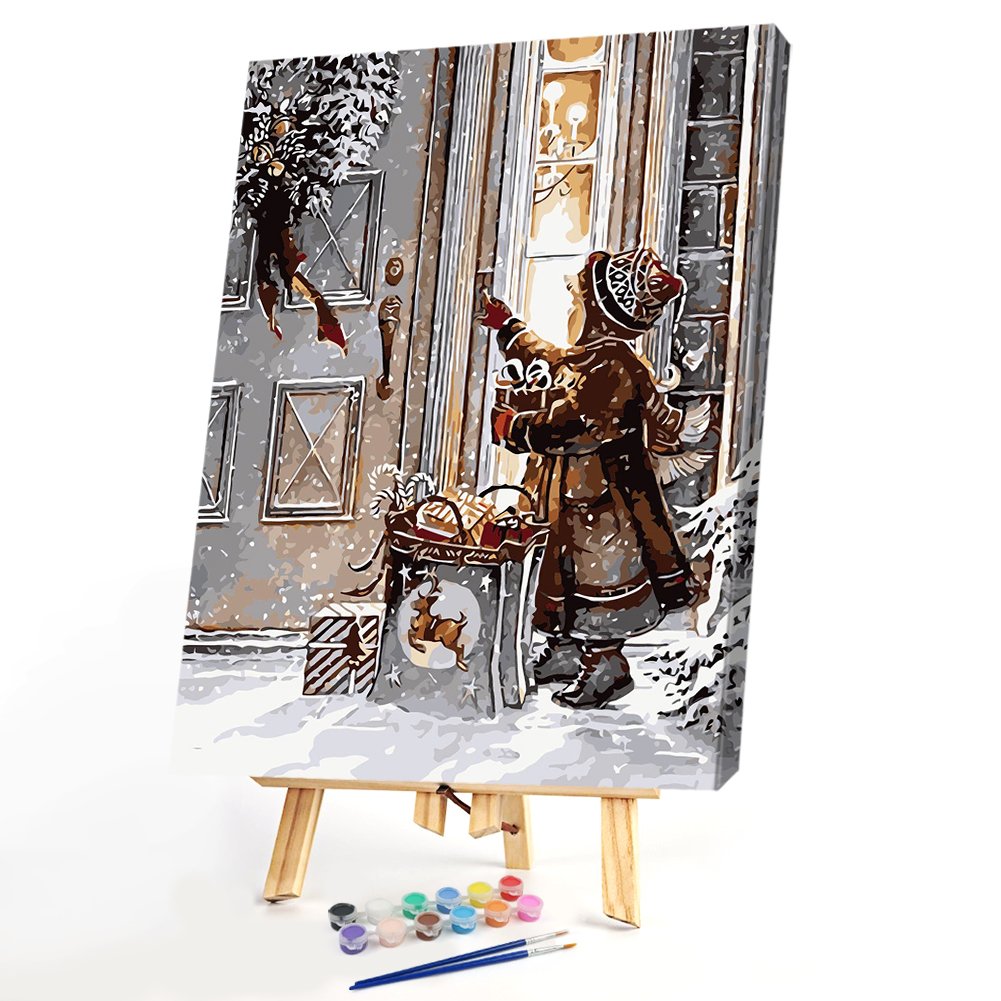 Painting by Numbers is a system where a picture is divided into shapes, each marked with a number that corresponds to a particular color. You paint in each shape and ultimately the picture emerges as a finished painting.
The paint by numbers approach is often ridiculed as being simplistic, uncreative, and formulaic. I believe it's helpful in getting across the concept that a painting is built up through multiple shapes of color. These shapes often don't make sense individually, nor look like anything "real", but put together as a group they create the image.
If your kids have mastered the art of painting on a blank piece of paper and want to take their painting to the next level, paint-by-number kits are a great option. Paint-by-numbers can be very satisfying—even for adults who invest in a kit and make it a full-on art hour with their kids. You watch a blank canvas with borders, lines and numbers turn into a vibrant image. The paint-by-number kits also test your child's ability to follow instructions and help with their fine motor skills. Your child will focus on getting inside the lines for these paintings, and the kits will allow their creativity to flourish.
If your little one wants to take their painting skills to the next level, they'll love this paint-by-numbers set. It's easy for younger kids to follow along.